Blank RFID Stickers For Sale
Enquiry
Are you looking for a perfect blank label for your printer or project? Well, you're in the right place.,You won't find another supplier that can offer blank labels with such high quality and low price.,Hundreds of label options are available, and support custom services.,24-hour one-on-one service to provide you with professional advice.,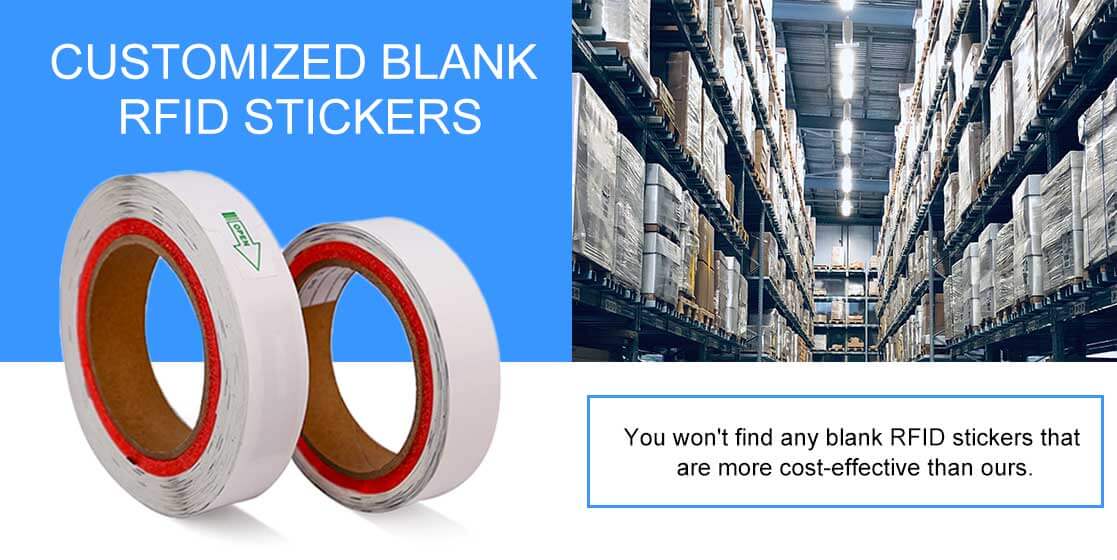 1\ PRODUCT INTRODUCTION
Blank RFID stickers are designed for you who want to control costs or want to print them by yourself. The surface layer of the blank RFID sticker is white, without any information printed on it, better for you reprint anytime and anywhere. You can also use them directly because they have embedded chips and antennas and have full functions. They are much cheaper than printed RFID stickers, very suitable for warehouse management, asset management, logistics management, and other applications.
2\ PRODUCT ADVANTAGES
You won't find any blank RFID stickers that are more cost-effective than ours. We are responsible for every RFID sticker to ensure its quality and reliability. If you choose our blank RFID stickers, you can save a lot of trouble and don't have to worry about the stability and durability of labels. Besides, they can not only add points to your RFID systems but also help you to get a good reputation and attract more customers.
3\ TECHNICAL PARAMETERS
Standard Type

Type
RFID or NFC
Frequency
13.56mhz
Operating Temperature
-25℃ ~ 60℃
Storage Temperature
-40℃ ~ 70℃
Data Retain
>10 yeas
Write endurance
100000 times
Packaging
1000pcs /2000pcs /5000pcs per roll
Weight
3KG/1000 piece
4\ CUSTOMIZED SERVICE
We support blank RFID stickers OEM customized services. You can choose the appropriate frequency, chip, and antenna according to the application environment. Different combinations can achieve different functions. For example, the UHF Blank RFID sticker has a longer reading distance and high flexibility, while the LF Blank RFID sticker has a closer reading distance but is not easily disturbed. You can also tell us the size, shape and material you want, and we can make it according to your requirements.
Customization Options

Optional Material
Coated Paper/PVC/PET etc
Available Chips
13.56MHZ: 203/213/215/216, MF 1K S50/4K S70,
MF EV1 2K/4K/8K, MF Ev1, UTL/UTL-C, I code Sli/-S/-X, etc
125KHZ: TK4100, EM4200, T5577, EM4305, EM4450, etc
860-960MHZ: Alien H3, Monza 4D, 4E, 4QT, Monza R6, etc
Optional Protocol
ISO7815/ISO14443A/ISO15693/18000-6C, etc.
Available Size
Square: 18*18MM/35*35MM/45*45MM
Circle: 18MM/20MM/25MM/35MM/40MM/45MM
Rectangle: 12*20MM/15*20MM/15*30MM
Optional Shape
Circle, Square, Rectangle and customized
Optional Craft
Optional Craft
Value added
Data encoded, UID list provided